Happy New Year! School Specialty is focusing on its Projects by Design Services and New Furniture!
Projects by Design
Projects by Design, School Specialty's no-cost design services assists CPC members with creating an engaging learning environment. 
School Specialty has recently expanded their Projects by Design team across the country with dedicated designers.
Click to view CPC's contract with School Specialty →
From School Specialty:
Our unparalleled experience is demonstrated through more than 6,000 turnkey building and renovation projects. Thoughtful and purposeful design come together with one-stop shopping to unlock the promise of a great education with our curated selection of furnishings and learning materials for a complete educational environment. Let our experienced team take the worry out of your members' next project by providing expert guidance and access to everything you need to create the learning environment of their dreams.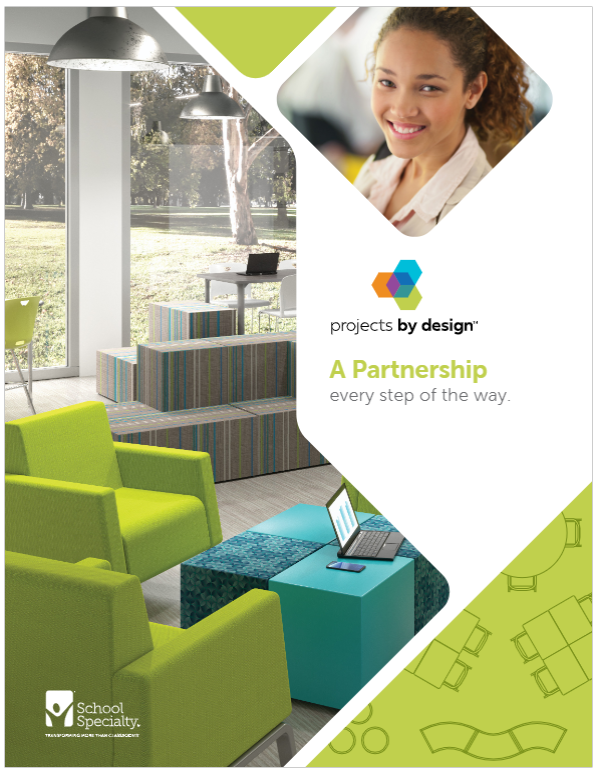 21st Century Classroom
From School Speicalty:
Find a broad selection of furniture that encourages collaboration, promotes creativity and works with technology to stimulate critical thinking – seating, desks, tables, classroom and office storage, dry erase boards, easels and more. Our exclusive products like Classroom Select and Childcraft are designed and manufactured to our own specifications – so your members can be sure that quality and value are built in. Plus, check out all the new products from trusted brands like Childcraft, Classroom Select, Califone, and School Smart.