From School Specialty:
This September, we are excited to help your members encourage physical activity!
Physical fitness is critical to student success. Our products, including innovative physical education resources from Sportime, are carefully selected to enhance physical development, help students enjoy physical fitness, and show them how to be active throughout their lifetime.
Create PE Equipment Customizable Bundles from an assortment of products for various age groups and stock up on PE essentials from Champion RHINO. 
And don't forget, ONLINE orders qualify for additional 1% annual rebate! ALL purchases made online throughout the calendar year (including through Express) receive a 1% rebate directly back to the customer next year.
Learn more about School Specialty's contract with CPC →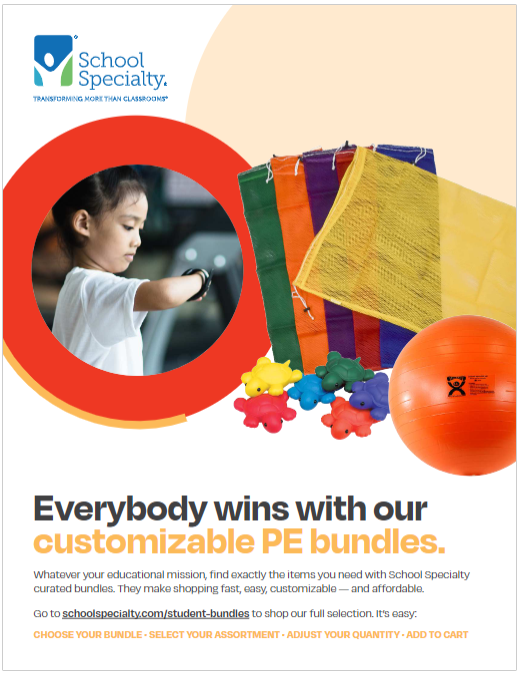 School Specialty + RHINO