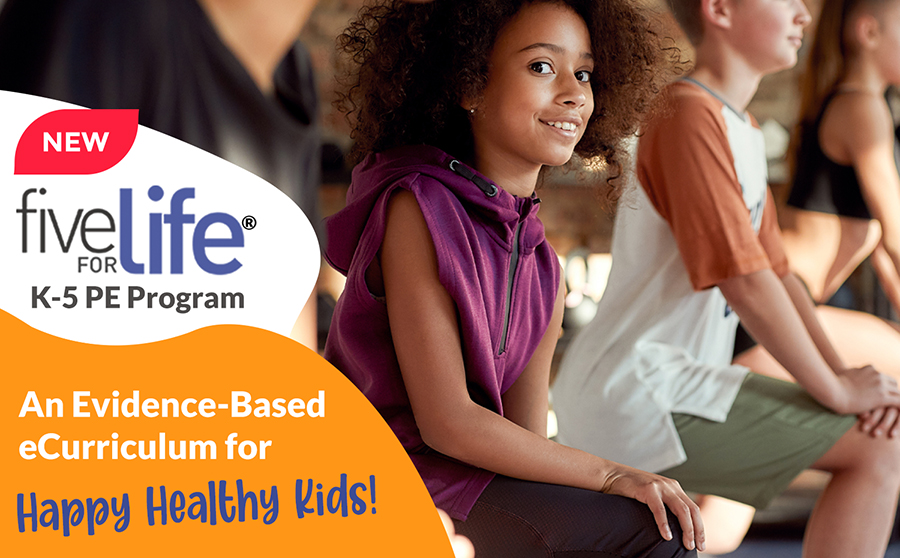 Evidence-Based PE Curriculum for Lifelong Health
Meet Cardio Kid, Max, Maddy, Flexy and B.C. in the NEW Five for Life K-5 Program! They will help your students learn to be physically active, emotionally aware, and socially healthy for life.
This program delivers developmentally appropriate fitness, health, nutrition, motor, and social-emotional learning
skills and concepts through activity based lessons that blend into a traditional physical education program.
It's even aligned to SHAPE America's
National Standards and Grade-Level
Outcomes for Physical Education!