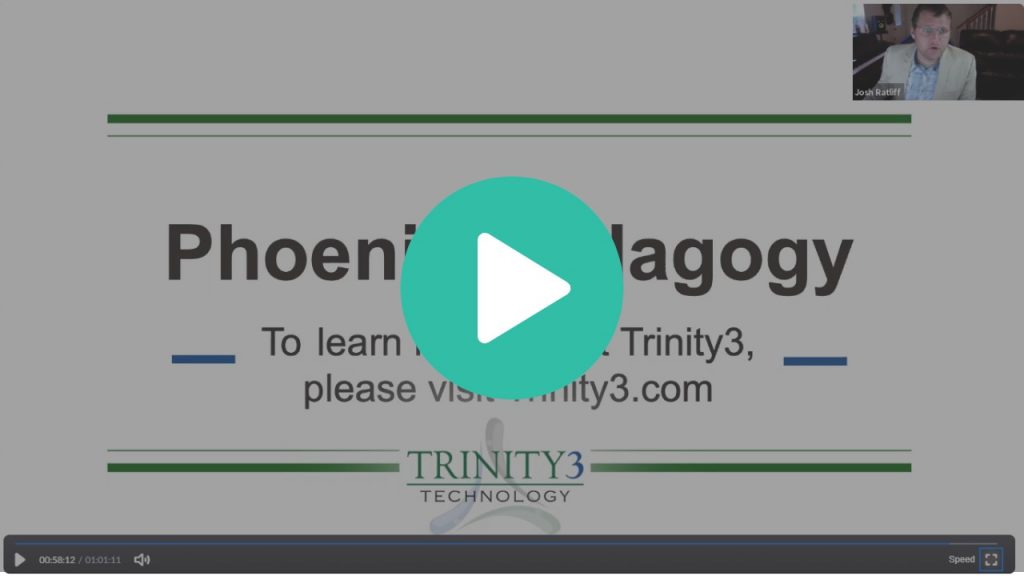 CPC Partner Trinity3 recently hosted a webinar entitled Phoenix Pedagogy: Lessons Rising from the Pandemic.
Featured Speakers:
Jennifer Reaves
Technology Integration Specialist
Mylan Park Elementary – Morgantown, WV
Evelyn McCulloch
Director of Teaching and Learning and Design Thinking Educator in the Makerspace
Park Maitland School – Orlando, FL
Tamara Schrick
Director of Special Education
EPIC Virtual School – Oklahoma
Special guest: Steve Asper
Director of Technology and Innovation
White Bear Lake Area Schools – White Bear Lake, MN
Questions:
How can the digital tools that teachers acquired during the pandemic transform the learning in the physical classroom and/or blended environment when we return?
How do we update our Strategic Plans for the 2020-2021 school year based on things discovered and altered during the pandemic?
What are the most important things to consider with IEPs and accomdating diverse learners while distance learning?
What can vendor partners do to support schools moving forward?