Did you know that all School Food Authorities (SFAs) who participate in the National School Lunch (NLSP) or School Breakfast Programs (SBP) are required to purchase, to the maximum extent practicable, domestic commodities or products according to 7 CFR Part 210.21(d) ?
The USDA defines a domestic commodity as either being produced in the United States (i.e. chicken tenders from chickens raised in the U.S.) or a product that uses a substantial (over 51%) amount of product produced in the U.S. (i.e. 10# canned whole kernel corn produced and processed in the U.S.).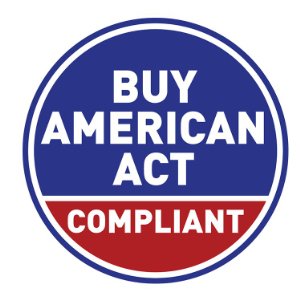 Do we have to stop serving bananas, mandarin oranges and using spices in our food service program?  Definitely not!  The USDA permits some exceptions, especially when the product cannot be produced in sufficient quantities and or be reasonably available.  However, schools should limit the amount of non-domestic products they serve in their food service programs.
It's January in the Midwest – should I be serving strawberries?  Probably not!  SFA's try to align their menus when product, especially produce can be produced within the U.S.  Meaning, serving strawberries would best align in the spring through fall months in the Midwest which allows distributors to access crops based in southern California versus Mexico in the winter months.
How do I make sure that I'm compliant with Buy American?  First off, the Buy American provision should always be included in the solicitation documents as well as contracts and product specification lists.  However, it is the SFA's (district/school's) responsibility to check the products they are ordering and receiving to ensure the country of origin does in fact reflect a U.S. produced or processed product.
As part of the solicitation process, the cooperative will work with the focus groups to ensure the Buy American guidelines are being met with the RFP documents and resulting contract.
For more information on the Buy American Act, see USDA memo SP 38-2017.