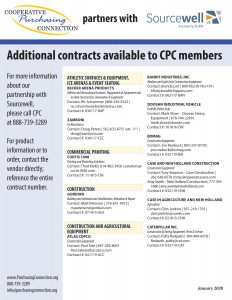 Through a partnership with Sourcewell, formerly National Joint Powers Alliance (NJPA), CPC participants are eligible to purchase from the contracts listed in the directory above.
Contact the company directly and ask to use the contract number provided. Please remember to use both the numbers and the letters.
If you have any questions about the process call us at 888-739-3289.