School Specialty
The School Specialty Summer Sale provides deeply discounted items that CPC education members need to restock and get ready for back-to-school.  These items are priced with a deeper discount than the standard 35% contract discount and there are savings to be had in all categories!
Click on the image below to see more examples of items that are on sale. And don't forget that ALL purchases made online throughout the calendar year (via Express or through School Specialty's website) receive a 1% rebate directly back to your school district next year!
Learn more about School Specialty's contract with CPC →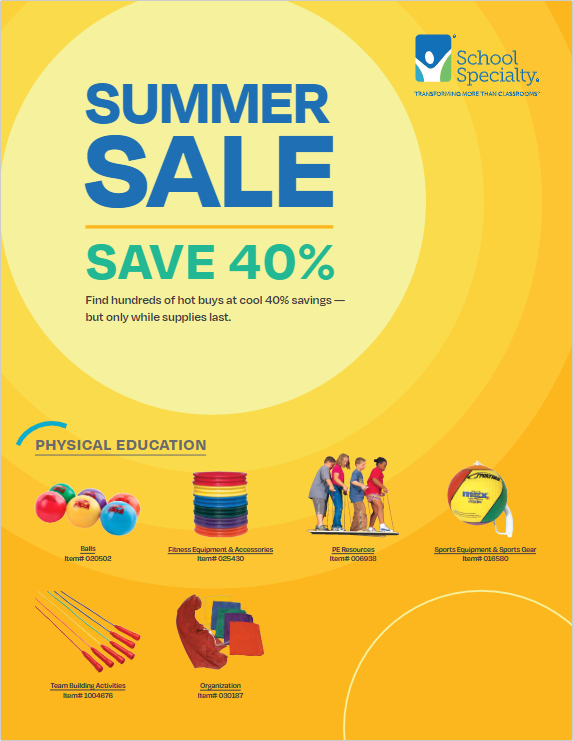 School Specialty + 3M
School Specialty is featuring its supply partner, 3M.  Click the link below to see a selection of 3M products available to your CPC members through School Specialty.